Mugen M2 Mr5 Honda Crx/civic 14 Inch Wheels And Lug Nut Covers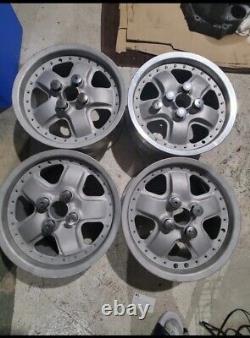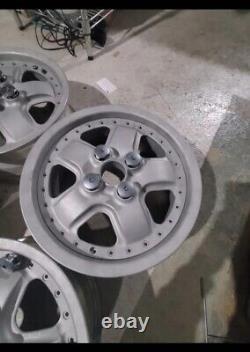 This set of wheels and lug nut covers are perfect for any Honda enthusiast looking to upgrade their vehicle's appearance. The Mugen M2 MR5 wheels are made to fit a 14 inch wheel diameter and are compatible with Honda CRX and Civic models. The brand is well known for its high-quality products and these wheels are no exception. These wheels and lug nut covers are in great condition and will add a sleek and stylish touch to any Honda vehicle.
The design is modern and will make your car stand out on the road. Don't miss out on this opportunity to enhance your Honda's appearance. Wheels have been sand blasted except for one barrel, they are ready for paint or powder coating, will include the 16 lug nut covers but no center caps. Screws need restoration or replacement, please if Intrested contact me for more information and pictures.